Here is a method for making a bridge.
I start with an CAD print out of my design.
I cut out the bridge blank and attach the design with spray contact cement. The wood is bubinga.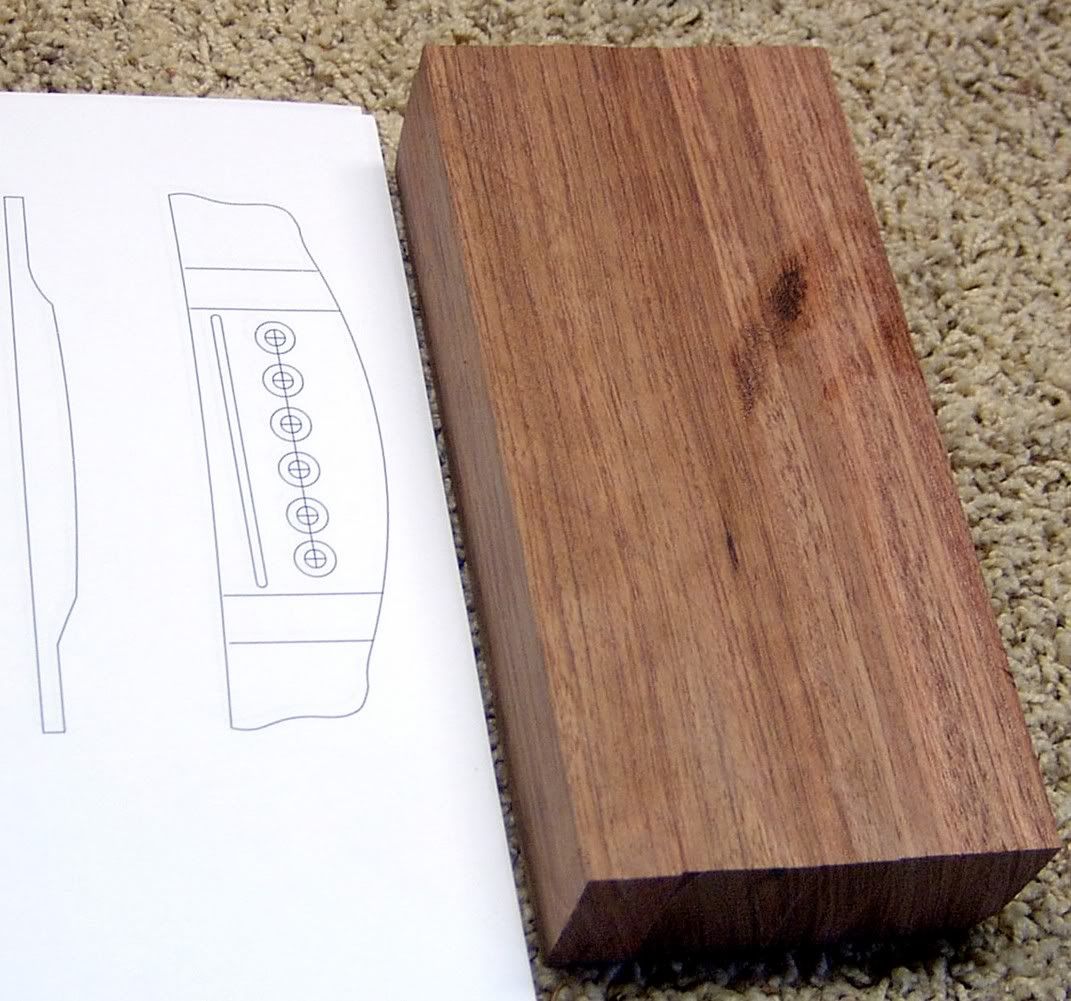 After the adhesive is dry, I band saw close to the final shape.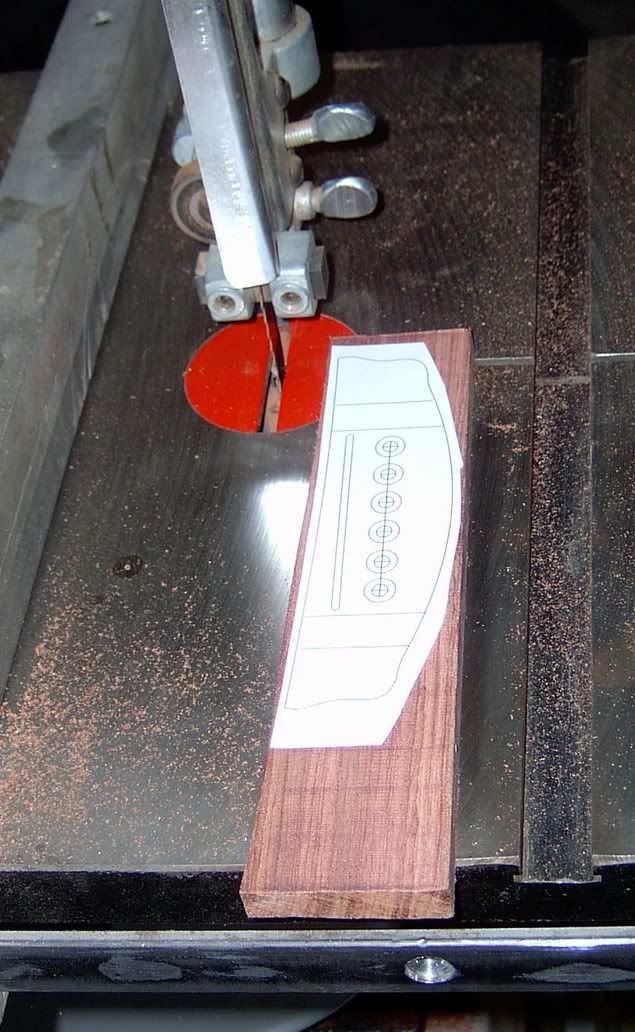 I use the jig saw for more difficult curves.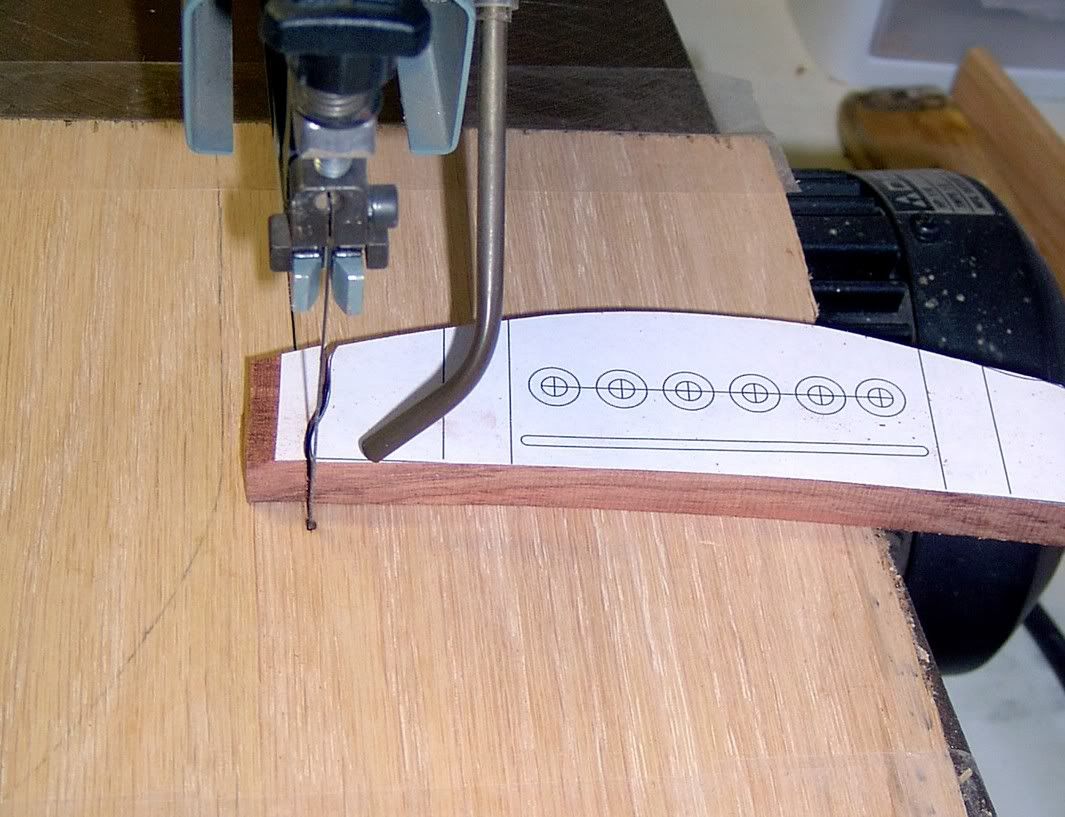 Center punch the hole centers for accuracy and drill.
Band saw off the excess on the wings.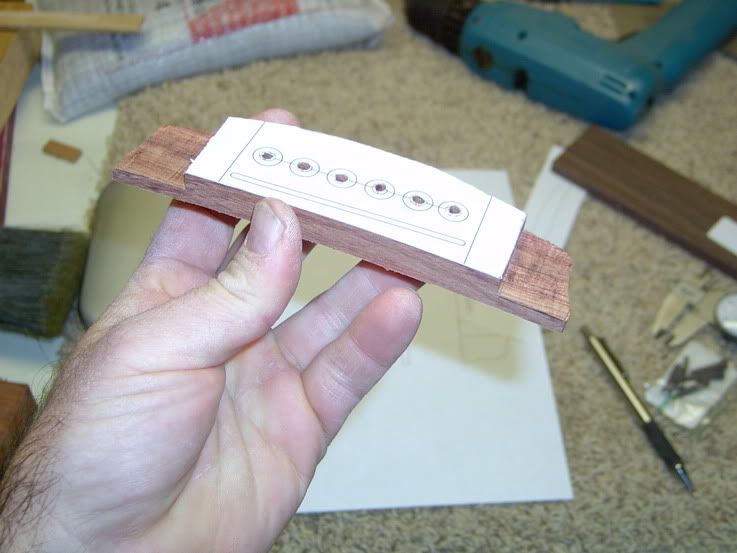 I set a fence on my drill press to sand the curves into the wings.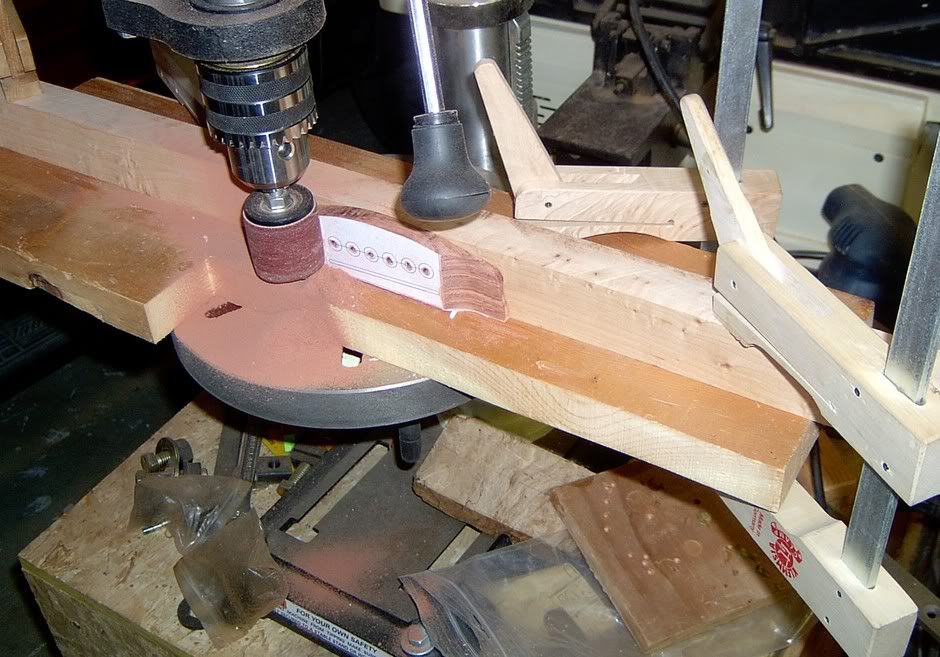 Next I mark the bottom of the bridge with a white pencil and sand the
radius
on the bottom. Sanding is completed when the white lines are removed.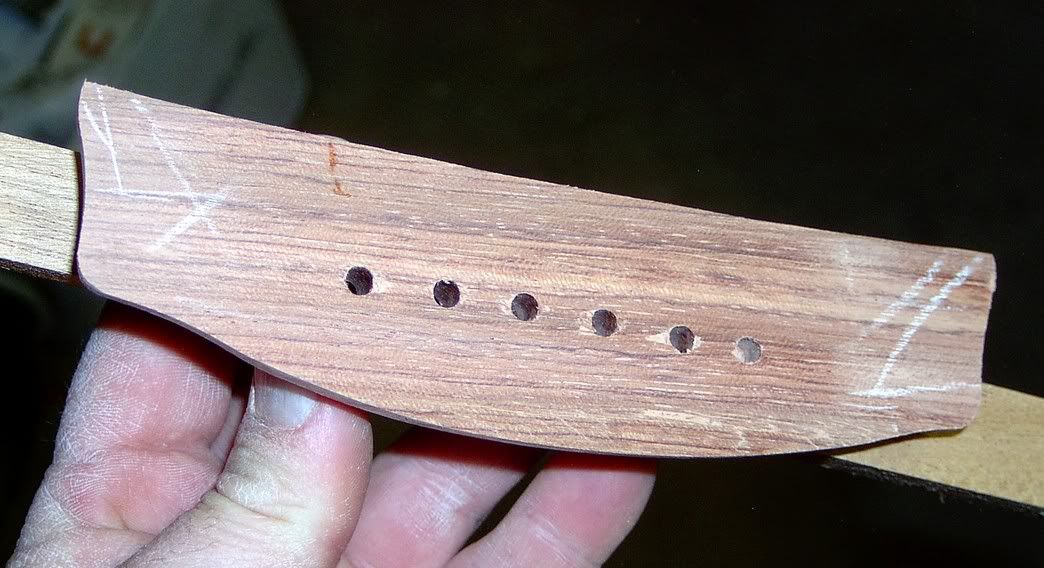 Here is where that tool made above on the radius dish is used. I made a tool for the top with dowels to help hold the bridge.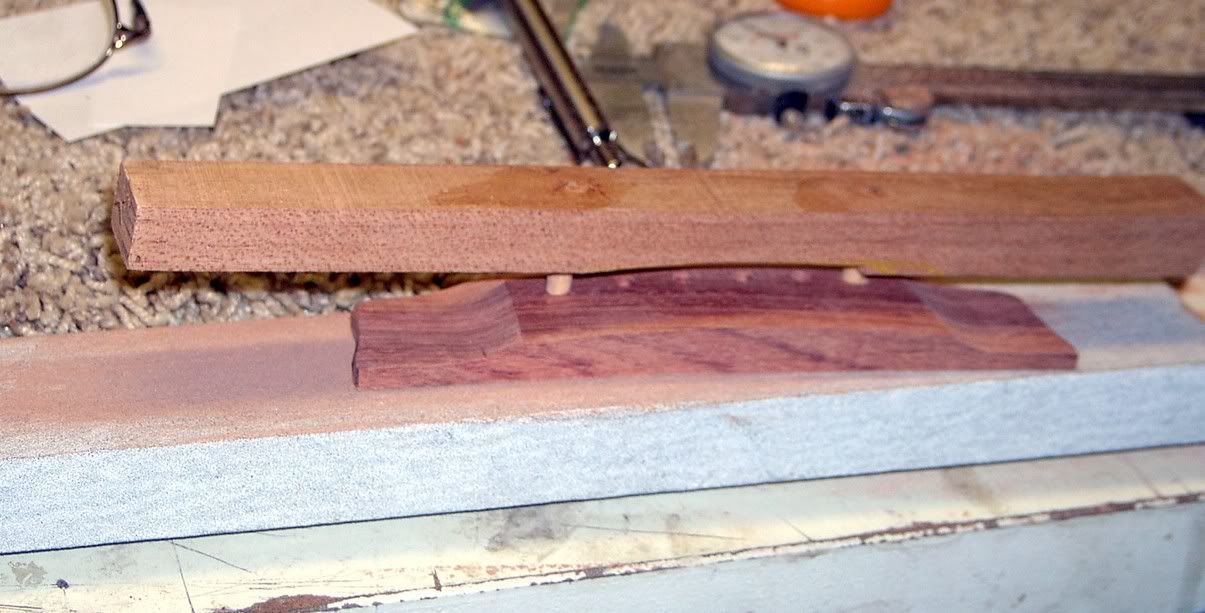 All that is left to do is sand the 16"
radius
on the top, chamfer the holes, remove some of the bulk off the back, break (soften) the edges, sand and polish.